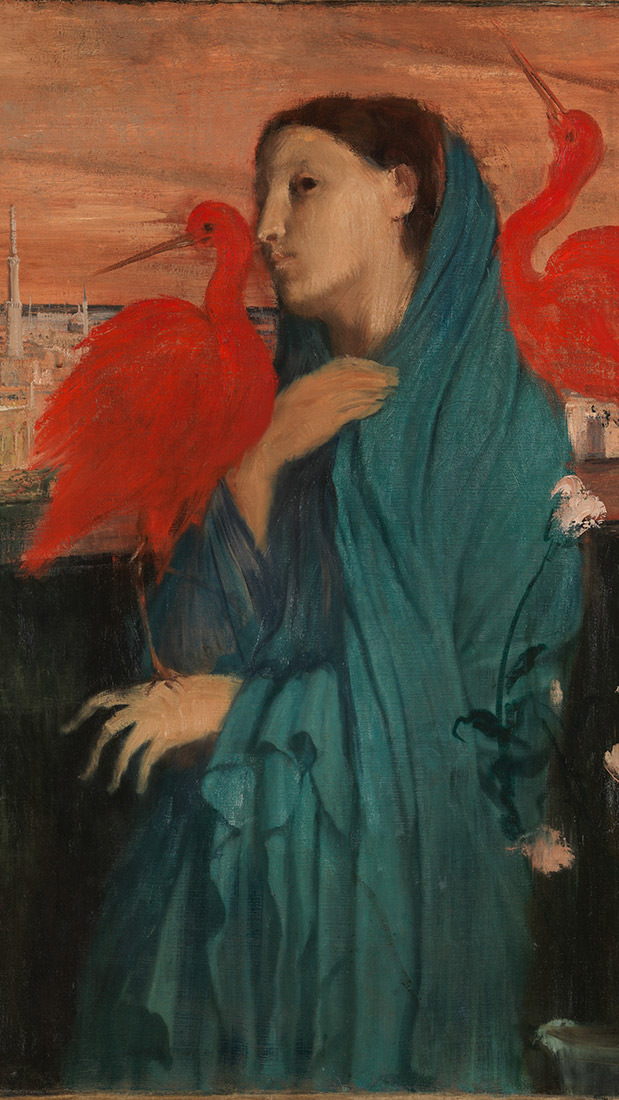 Edgar Degas
Young Woman with Ibis
Young Woman with Ibis
Degas made sketches of this composition in a notebook he used during his second stay in Rome in 1857–58. Originally conceived as a depiction of a pensive woman, the picture assumed a mysterious air when Degas added the imaginary Middle Eastern cityscape, the pink flowers, and the two red ibises around 1860–62. About the same time he also considered adding the brilliant birds to his large historical painting Semiramis Building Babylon (Musée d'Orsay, Paris).
Price: Free Digital Edition: 0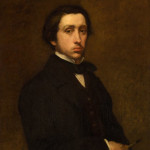 Edgar Degas, born Hilaire-Germain-Edgar De Gas, French: [ilɛːʁ ʒɛʁmɛ̃ ɛdɡaʁ də ɡɑ]; 1834 – 1917, was a French artist famous for his paintings, sculptures, prints, and drawings. He is especially identified with the subject of dance; more than half of his works depict dancers. He is regarded as one of the founders of Impressionism, although he rejected the term, preferring to be called a realist. He was a superb draftsman, and particularly masterly in depicting movement, as can be seen in his rendition of dancers, racecourse subjects and female nudes. His portraits are notable for their psychological complexity and for their portrayal of human isolation. At the beginning of his career, Degas wanted to be a history painter, a calling for which he was well prepared by his rigorous academic training and close study of classic art. In his early thirties, he changed course, and by bringing the traditional methods of a history painter to bear on contemporary subject matter, he became a classical painter of modern life.