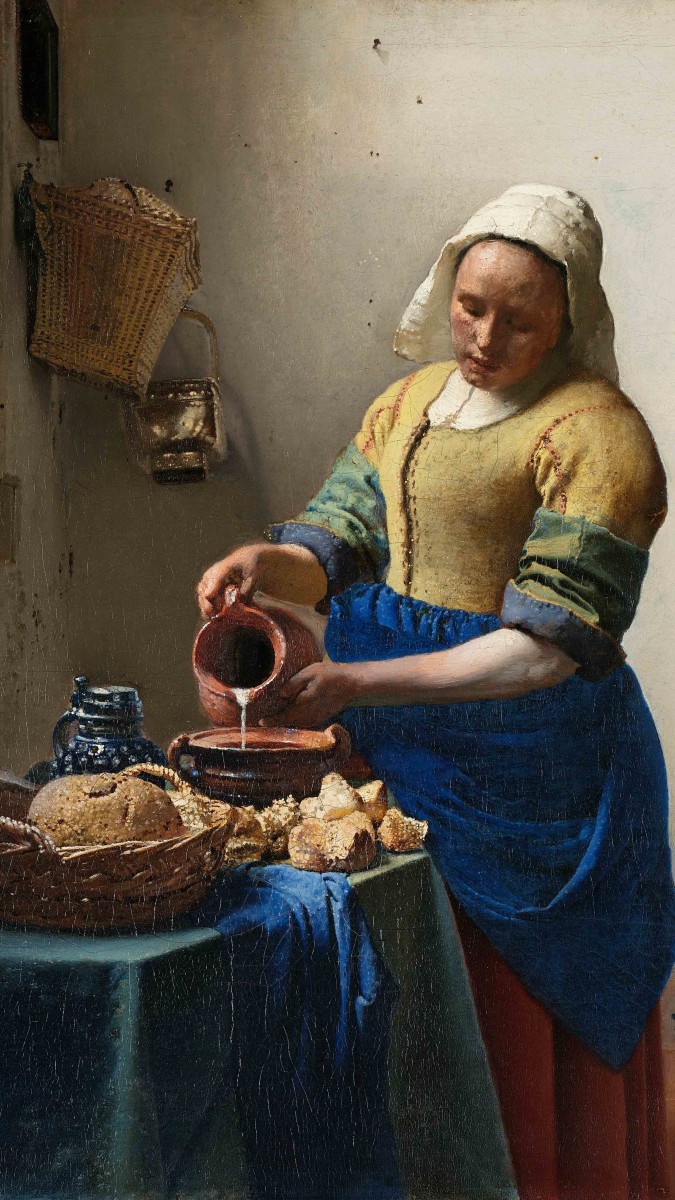 Johannes Vemeer
The Milkmaid
The Milkmaid
To modern viewers, the painting may seem almost photographic in its realism. However, the composition was very carefully designed. This is evident from several revisions made in the course of execution, and from the finished work's subtle relationships of light and shadow, color, contours, and shapes. Vermeer restricted his palette mainly to the primary colors of red, blue, and yellow, and he favored geometric shapes. A low vantage point and a pyramidal buildup of forms from the left foreground to the woman's head lend the figure monumentality and perhaps a sense of dignity. Indeed, several authors have speculated about the activity and character of the "milkmaid" (who is actually a kitchen maid pouring milk) in terms that would be more appropriate for a saint or an ancient heroine.

Price: Free Digital Edition: 0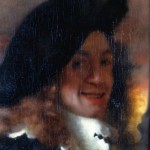 Johannes, Vermeer (1632 – December 1675) was a Dutch painter who specialized in domestic interior scenes of middle-class life. Vermeer was a moderately successful provincial genre painter in his lifetime. He evidently was not wealthy, leaving his wife and children in debt at his death, perhaps because he produced relatively few paintings.Vermeer worked slowly and with great care, and frequently used very expensive pigments. He is particularly renowned for his masterly treatment and use of light in his work. Vermeer painted mostly domestic interior scenes. "Almost all his paintings are apparently set in two smallish rooms in his house in Delft; they show the same furniture and decorations in various arrangements and they often portray the same people, mostly women."