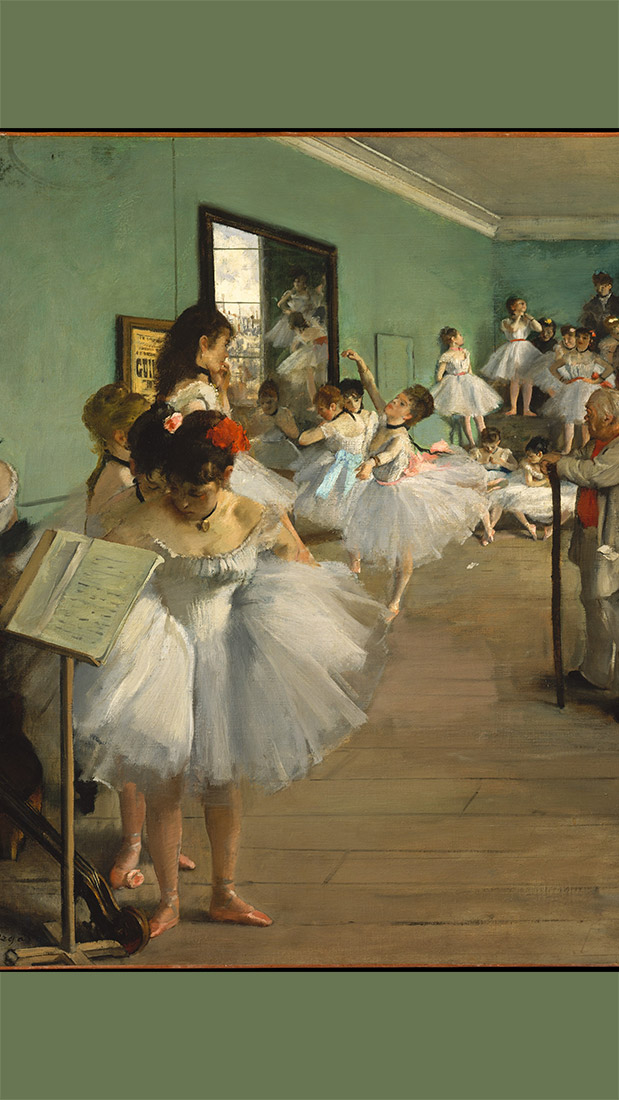 Edgar Degas
The Dance Class
The Dance Class
This work and its variant in the Musée d'Orsay, Paris, represent the most ambitious paintings Degas devoted to the theme of the dance. Some twenty-four women, ballerinas and their mothers, wait while a dancer executes an "attitude" for her examination. Jules Perrot, a famous ballet master, conducts the class. The imaginary scene is set in a rehearsal room in the old Paris Opéra, which had recently burned to the ground. On the wall beside the mirror, a poster for Rossini's Guillaume Tell pays tribute to the singer Jean-Baptiste Faure, who commissioned the picture and lent it to the 1876 Impressionist exhibition.
Price: Free Digital Edition: 0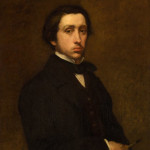 Edgar Degas, born Hilaire-Germain-Edgar De Gas, French: [ilɛːʁ ʒɛʁmɛ̃ ɛdɡaʁ də ɡɑ]; 1834 – 1917, was a French artist famous for his paintings, sculptures, prints, and drawings. He is especially identified with the subject of dance; more than half of his works depict dancers. He is regarded as one of the founders of Impressionism, although he rejected the term, preferring to be called a realist. He was a superb draftsman, and particularly masterly in depicting movement, as can be seen in his rendition of dancers, racecourse subjects and female nudes. His portraits are notable for their psychological complexity and for their portrayal of human isolation. At the beginning of his career, Degas wanted to be a history painter, a calling for which he was well prepared by his rigorous academic training and close study of classic art. In his early thirties, he changed course, and by bringing the traditional methods of a history painter to bear on contemporary subject matter, he became a classical painter of modern life.