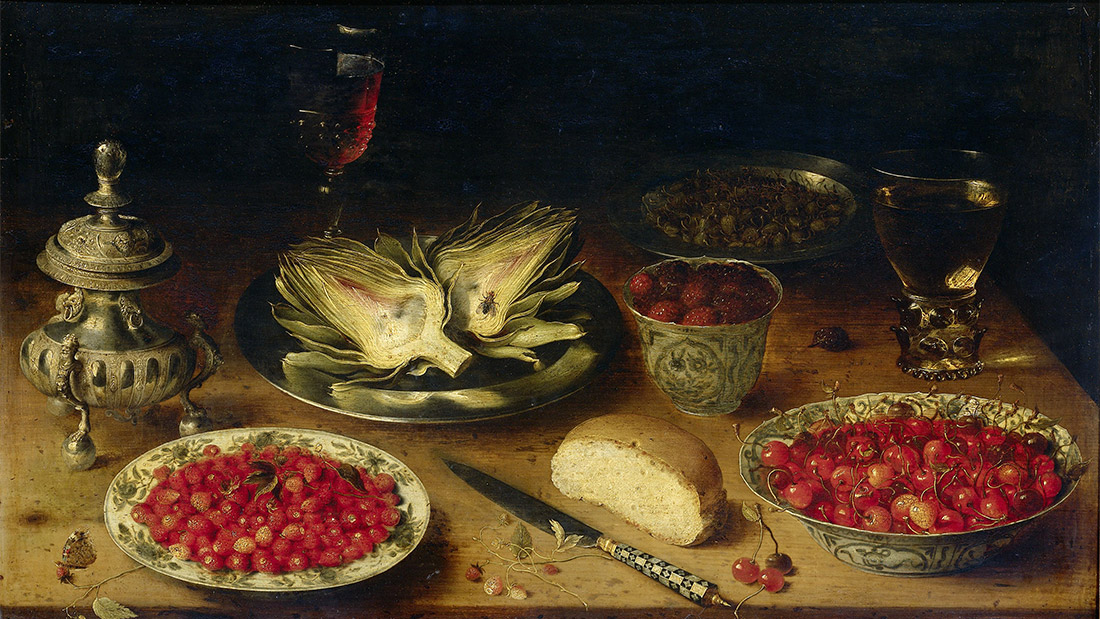 Still Life
Still life with dishes and cups of Chinese porcelain containing strawberries, cherries and mulberries. On a tin plate is a cut artichoke, besides a knife, a piece of bread, two glasses and a silver sugar pot. Further a fly and a butterfly.

Price: Free Digital Edition: 0
Osias Beert or Osias Beert the Elder, 1580 – 1623/24, was a Flemish painter active in Antwerp who played an important role in the early development of flower and "breakfast"-type still lifes as independent genres in Northern European art. He has been recognized as one of the most influential artists of the earliest generation of still life painters in Flanders.