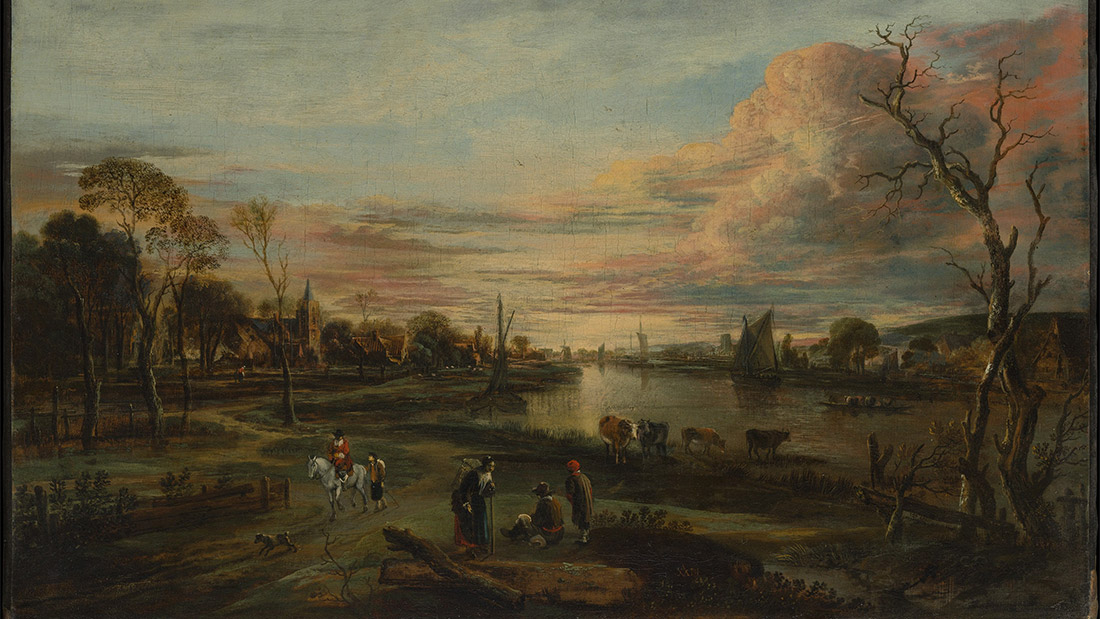 Aert van der Neer
Landscape at Sunset
Landscape at Sunset
A keen eye for effects of light distinguishes the landscape paintings of Aert van der Neer. Here, the artist turned his attention to the sun setting over a river, with brilliantly illuminated pink and yellow clouds casting their reflections onto the water below. In the foreground, wayfarers of various social classes move along a serpentine road that draws the eye back toward a village in the distance. In its coloration and anecdotal detail, the painting reveals Van der Neer's awareness of landscapes by such Flemish contemporaries as Jan Brueghel the Elder and Peter Paul Rubens.
Price: Free Digital Edition: 0
Aert van der Neer, or Aernout or Artus, 1603 - 1677, was a landscape painter of the Dutch Golden Age, specializing in small night scenes lit only by moonlight and fires, and snowy winter landscapes, both often looking down a canal or river. He was a contemporary of Albert Cuyp and Meindert Hobbema, and like the latter he lived and died in comparative obscurity.