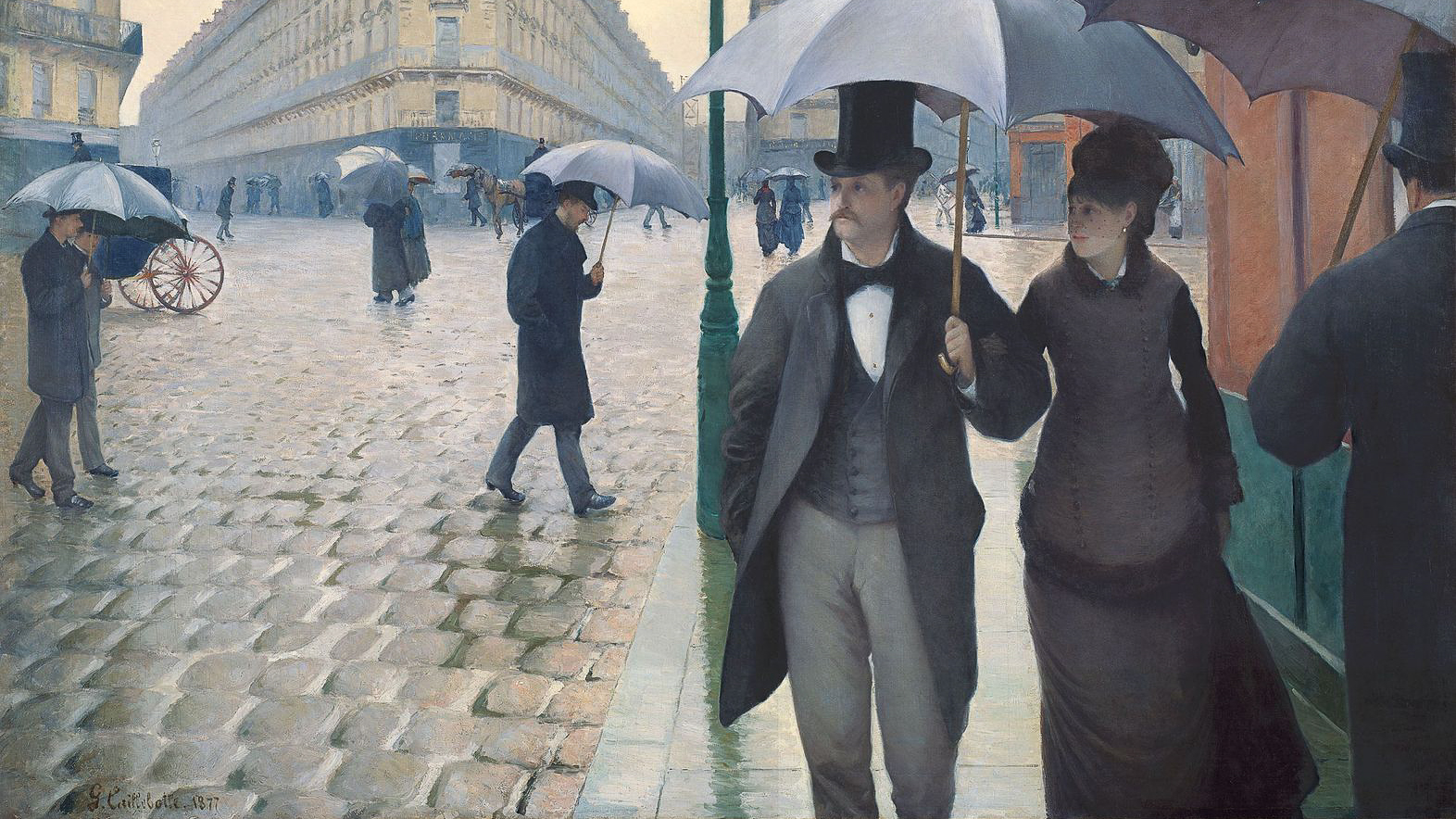 Gustave Caillebotte
Jour de pluie à Paris
Jour de pluie à Paris
Paris Street; Rainy Day (French Rue de Paris, temps de pluie) is a large 1877 oil painting by the French artist Gustave Caillebotte (1848-1894), and is his best known work. It shows a number of individuals walking through the Place de Dublin, in 1877 known as the Carrefour de Moscou, at an intersection to the east of the Gare Saint-Lazare in north Paris. Although Caillebotte was a friend and patron of many of the impressionist painters, and this work is part of that school, it differs in its realism and reliance on line rather than broad brush strokes.
Caillebotte's interest in photography is evident. The figures in the foreground appear "out of focus", those in the mid-distance (the carriage and the pedestrians in the intersection) have sharp edges, while the features in the background become progressively indistinct. The severe cropping of some figures – particularly the man to the far right – further suggests the influence.
Price: Free Digital Edition: 0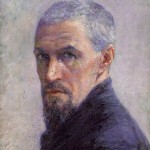 Gustave Caillebotte ,1848 – 1894, was a French painter, member and patron of the artists known as Impressionists, although he painted in a much more realistic manner than many others in the group. Caillebotte was noted for his early interest in photography as an art form.