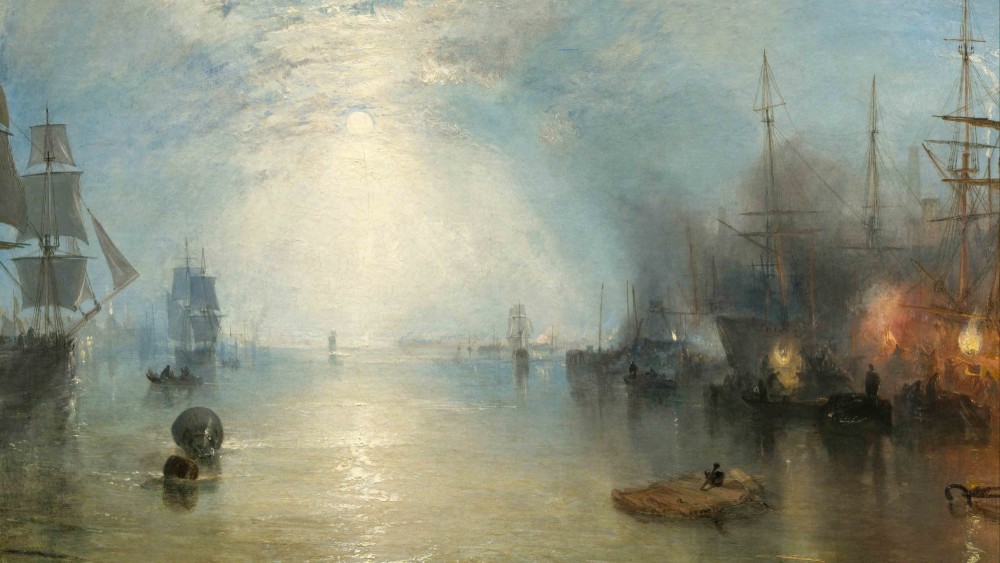 William Turner
Heaving in Coals by Moonlight
Heaving in Coals by Moonlight
Here Turner brings the great force of his romantic genius to a common scene of working–class men at hard labor. Although the subject of the painting is rooted in the grim realities of the industrial revolution, in Turner's hands it transcends the specifics of time and place and becomes an image of startling visual poetry.
An almost palpable flood of moonlight breaks through the clouds in a great vault that spans the banks of the channel and illuminates the sky and the water. The heavy impasto of the moon's reflection on the unbroken expanse of water rivals the radiance of the sky, where gradations of light create a powerful, swirling vortex.
To the right, the keelmen and the dark, flat–bottomed keels that carried the coal from Northumberland and Durham down the River Tyne are silhouetted against the orange and white flames from the torches, as the coal is transferred to the sailing ships. To the left, square riggers wait to sail out on the morning tide. Behind these ships Turner suggested the distant cluster of factories and ships with touches of gray paint and a few thin lines. Through the shadowy atmosphere ships' riggings, keels and keelmen, fiery torches, and reflections on the water merge into a richly textured surface pattern.
Price: Free Digital Edition: 0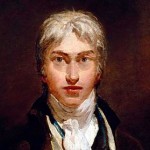 Joseph Mallord William Turner, 1775-1851 was an English Romanticist landscape painter. Turner was considered a controversial figure in his day, but is now regarded as the artist who elevated landscape painting to an eminence rivalling history painting. Although renowned for his oil paintings, Turner is also one of the greatest masters of British watercolour landscape painting. He is commonly known as "the painter of light".