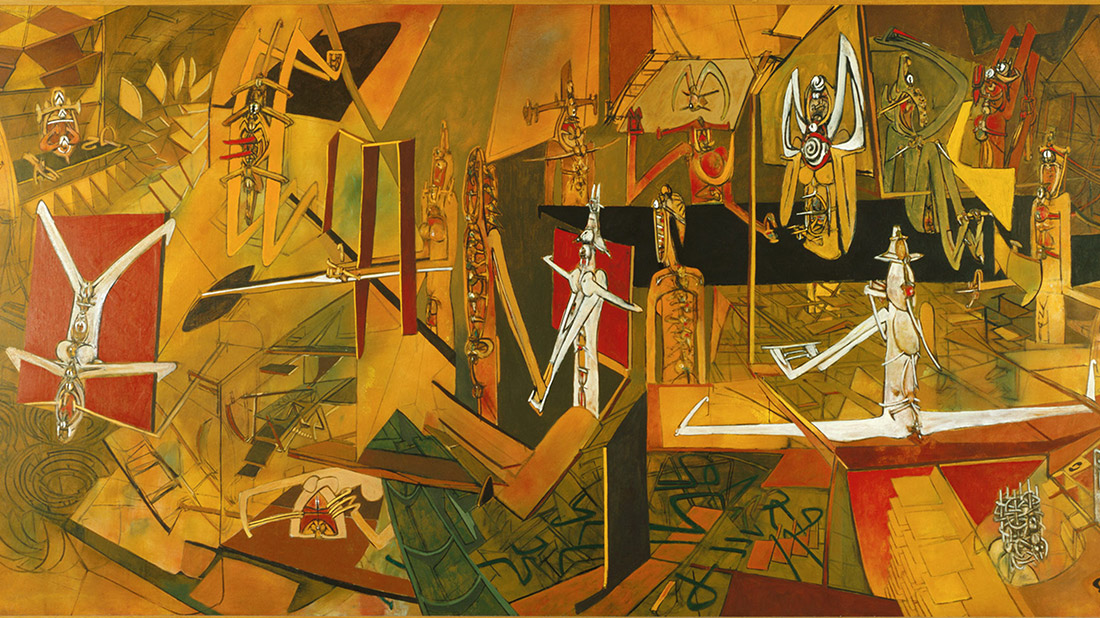 Roberto Matta
Being With (Être Avec)
Being With (Être Avec)
Matta painted this canvas in 1946 while he was living in New York (1939–48). It depicts a labyrinth of architectural structures seen from various perspectives and contorted humanoid figures engaged in sex acts. This imagery reflects his familiarity with architectural design and Surrealism. Like many artists at the time, Matta expressed distress at the state of the world, one ravaged by World War II. His paintings and drawings of the mid-to-late 1940s (called "social morphologies") address the societal crisis that he felt he was "being with," as the title of this painting suggests. This approach brought him closer to the nascent Abstract Expressionist group in New York, particularly Robert Motherwell and Arshile Gorky, who were eager to experiment with Surrealist techniques and imagery.
Price: Free Digital Edition: 0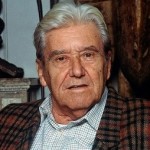 Roberto Sebastián Antonio Matta Echaurren, 1911 – 2002, better known as Roberto Matta, was one of Chile's best-known painters and a seminal figure in 20th century abstract expressionist and surrealist art.