Jörn Barkemeyer
Augenweide
Augenweide
Growth does not come from a sudden realization or a mere moment in time. Life proves through all organic life that all things achieve growth through small changes over a long time. Augenweide challenges those who perceive it to accept life's proven method of small, subtle alterations, and that over the course of time, it will create a unique and rewarding experience one can only have through slowing down and culling their expectations away from immediate gratification.
Price: €50 Digital Edition: 149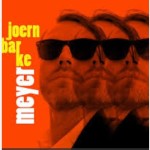 Jörn Barkemeyer has studied at the University of Arts, Berlin. As a motion designer, he is an expert on the art of Moving Images. While the rest of his work often involves fast-speed animations and cuts, he was intrigued to create artworks exclusively for the Cinegrafix frame, focusing on a slower tempo. This way, it is possible to detect in his motifs elements of motion design, whose movements and transitions can be noticed only through closer observation. What is more, his artworks include segments of film footage, introducing the observer to novel views of objects and movements. The Cinegrafix frame offers all spectators both the appropriate space and time to be able to internalize these works.