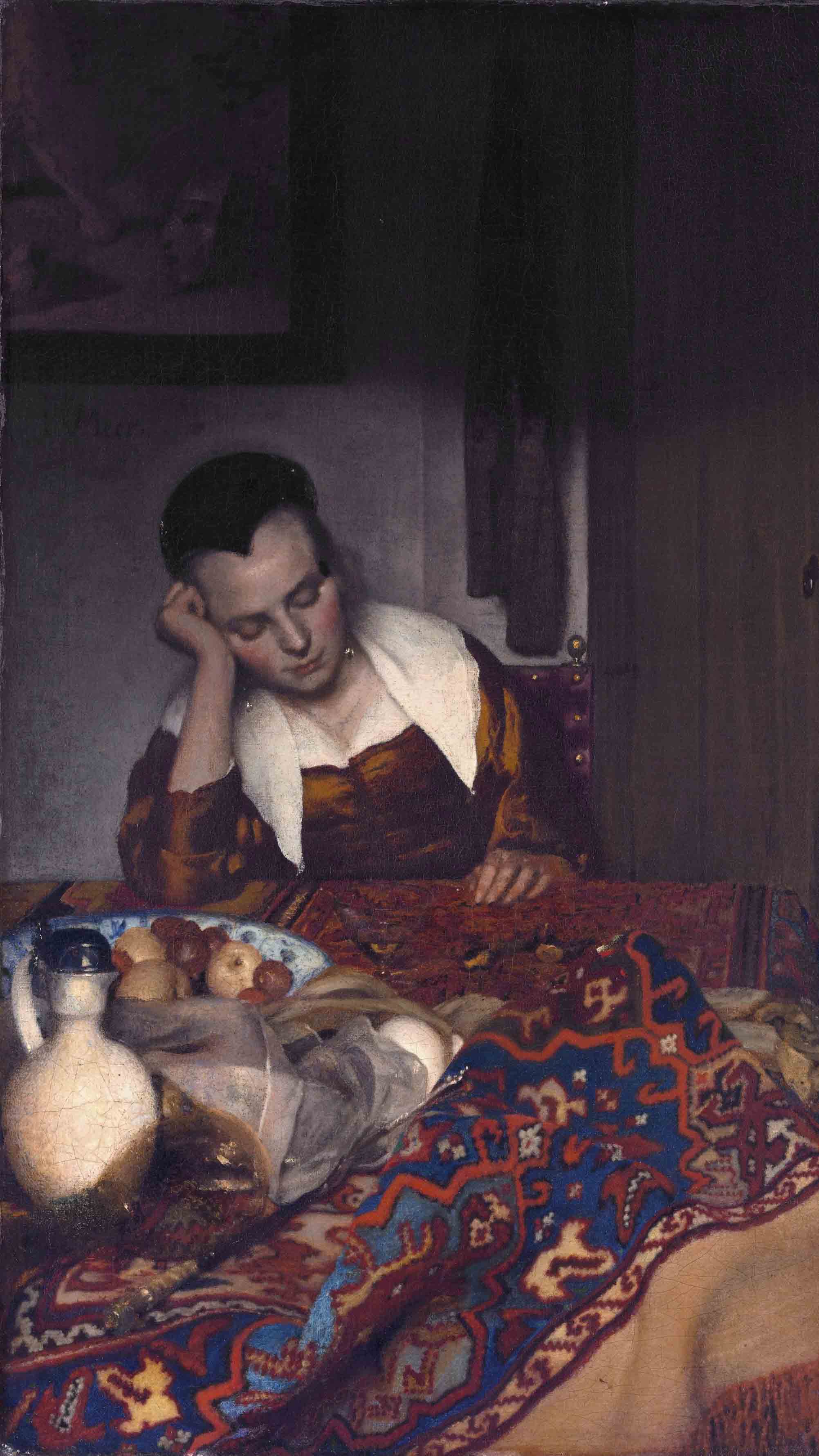 Johannes Vemeer
A Girl Asleep
A Girl Asleep
This picture is probably the earliest in which the Delft painter treats his favorite theme of a young woman, occasionally with a male companion, in a domestic interior. An overdressed maid has dozed off after entertaining a visitor (two glasses, a pitcher, and a jug may be seen in the jumbled still life). The painting above her depicts Cupid unmasked, an oblique explanation of her dreamy smile. Radiographs show that Vermeer originally painted a man in the background and a dog to the lower right. By replacing these motifs he made the amorous theme less obvious, quite as his remarkable passages of observation obscure his debts to contemporary painters like Nicolaes Maes.

Price: Free Digital Edition: 0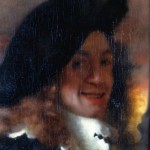 Johannes, Vermeer (1632 – December 1675) was a Dutch painter who specialized in domestic interior scenes of middle-class life. Vermeer was a moderately successful provincial genre painter in his lifetime. He evidently was not wealthy, leaving his wife and children in debt at his death, perhaps because he produced relatively few paintings.Vermeer worked slowly and with great care, and frequently used very expensive pigments. He is particularly renowned for his masterly treatment and use of light in his work. Vermeer painted mostly domestic interior scenes. "Almost all his paintings are apparently set in two smallish rooms in his house in Delft; they show the same furniture and decorations in various arrangements and they often portray the same people, mostly women."